Effective Businesses are Built by Effective Leaders
Strong leadership is indispensable to a successful business. In order to flourish, companies need direction, effective communication, and a supportive, healthy culture that encourages teams to solve problems and drive results.
But often, the most innovative entrepreneurs have built careers in science, technology, or medicine. And as a result, they lack a background in leadership that's required for their startup to thrive.
Ask any investor or tenured executive; they'll give you one example after another of new businesses that couldn't maintain momentum because the right leadership wasn't in place. Without it, ideas dry up, teams fall apart, and the vision deteriorates.
Good News: Leadership Can (and Should) be Learned
And that's where From Founders to Leaders can help.
Despite common misconceptions, no one is born a leader. Leadership is a learned skill that's developed through experience and practice. However, those skills mean little unless they're supported by the right behaviors that build trust and inspire their employees.
Ultimately, a successful business requires a leader who supports his or her decisions with meaningful actions, which is why the Center for Entrepreneurial Innovation is excited to present From Founders to Leaders, a mastermind course lead by Tom Schumann and Tom Zender.
This intensive, advanced course was specifically designed to help company founders like you:
Lead and nurture a cohesive team of highly talented people, regardless of their discipline

Build a company culture that encourages ideas, growth, and innovation

Present your vision confidently, so that others will be inspired to take action

Find effective solutions to important problems

And so much more!
During this 5-month period, students will meet in-person at CEI to learn from experienced executive mentors and have in-depth conversations with their peers about the challenges they face as leaders. Between sessions, participants will also be tasked with leadership strategies to implement in their company, and return with observations and questions.
By providing a format for regular and relevant feedback from peers that are facing similar business problems, this course offers a unique opportunity for entrepreneurs to grow and develop as leaders.
Are you an Arizona entrepreneur who is inspired by innovative technology, but intimidated when it comes to leading a team?
Are you looking for an efficient and effective way to both learn and practice leadership skills?
Do you love solving real-world business problems with help from a team of your peers?
If so, From Founder to Leader is the perfect course for you. Tom Schumann and Tom Zender — experienced business mentors and educators — created this course for company founders that are in a leadership role for the first time. During each session, the instructors and participants will discuss the importance of developing the skills and behaviors the need to exhibit to carry their business to success.
You're an excellent candidate for From Founders to Leaders if:
You're the founder or first-time executive of a startup

Are in-revenue or close to revenue with secured funding

Run a startup in a technology or science-related industry

Manage/lead a team of at least two or more employees

You want to take the faster, more effective route to becoming a leader
And most importantly, you need to be ready to recognize your faults as a leader, be receptive to constructive feedback, and be eager to learn!
Course Details
Application fee: FREE
Deadline to apply: Monday, September 25, 2017

Notice of acceptance/denial: Wednesday, September 27, 2017
Course fee*: $1500
*any applicants who are referred by CEI affiliates are eligible for a reduced rate of $1250

Payment due: October 11, 2017
Course start date: October 12, 2017
As a part of this mastermind group, you'll meet at 9 – 12 AM twice a month from September to December.
Location:
Center for Entreprenurial Innovation
275 N. GateWay Dive
Phoenix, AZ 85034
Class Modules:

Communicating Effectively: Interpersonal Relations & Active Listening

Setting the Vision: Strategic Thinking & Steadfast Belief

Empowering People: Trust, Honesty, and Forgiveness

Organizing Work: Seeing the details & Focusing on Priorities

Solving Problems: Supportive Concern & Collaborative Resolutions

Driving Results: Action Bias & Affirmative Outlook

Creating Innovation: Promoting Ideas & Allowing Failure

Developing Culture: Alertness, Honesty & Supporting Others
To learn more, click here to download the full course description or click the button below to apply!

About the Instructors
Tom Zender

Tom Zender is a professional CEO Mentor and Business Coach. He held leadership roles with GE and Honeywell, and was a CEO and Senior VP in Fortune 500 companies, small-medium businesses, startups, and nonprofits. He held board positions in NASDAQ and Toronto Stock Exchange listed corporations. Tom speaks about leadership and other business topics to audiences of up to 1,500 in 20 countries. He is a two-time Amazon bestselling business book author and writes weekly about leadership for the Phoenix Business Journal. Tom is a Venture Mentor and Academic Associate at Arizona State University, where he mentors faculty and students who have startup businesses.

Tom Schumann
Recognized by the Michigan legislature as "Michigan's E-Learning Pioneer," Tom Schumann has been at the forefront of technology in education for his entire career. Before relocating to Arizona, he served as the Vice President of Academic Affairs for the Michigan Virtual University and the Michigan Virtual High School where he saw enrollments grow to over 50,000 students in 2 years.

Tom is also an experienced business counselor providing financial and technical assistance to small and medium-sized businesses across a variety of industries and stages of development. Tom uses his background in economics, accounting and finance to help growing companies secure the financial resources required for growth through private investment and commercial and non-traditional lending.

Blending his experience as a business counselor with his background in instructional system design, Tom develops learning programs that are noted for their ability to develop competencies that impact business success.
About the Center for Enterprenurial Innovation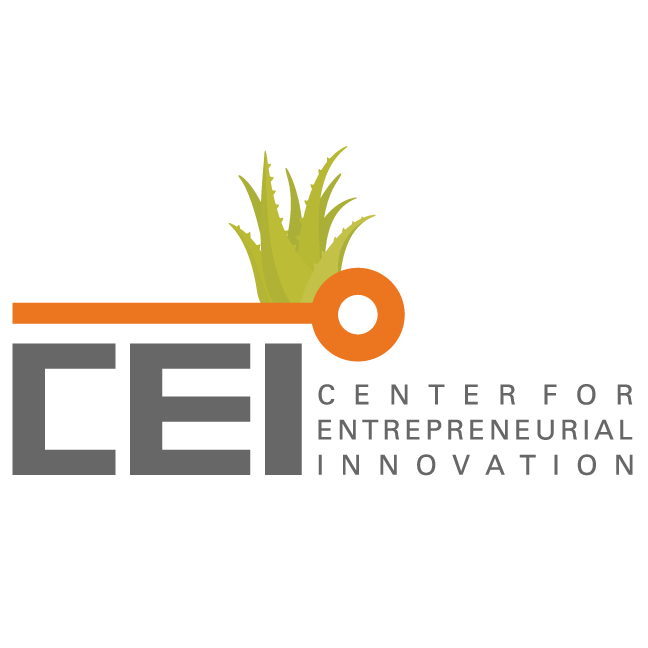 The Center for Entrepreneurial Innovation is a community-based business incubator supported by and located on the GateWay Community College campus. CEI provides targeted business services and proactive business support to create a systematic link between technology development, compelling markets and opportunities; entrepreneurial and managerial talent development; early stage capital sourcing; and education and training, interns, coaching and business counseling from Maricopa Small Business Development Center (SBDC) analysts and other leading industry specialists.
Interested in the course but not ready to apply?
Fill out the form below and we'll send you reminders and updates as we get closer to the start-date.