You Can't Determine Your Startup's Success... Only Your Market Can
It doesn't matter how great your product is. If you don't know how to reach your audience, you won't make a sale. To capture attention, you need to know how to effectively communicate your message to your potential customer. Your ability to speak their language, resonate with their problems, and drive them to purchase can make or break your business.
But as you probably already know, being heard amongst your noisy competitors is no simple task, and convincing a prospect that your product is the best option can be even harder.
Like a lot of other entrepreneurs in similar positions, you're might be struggling to figure out where to begin...
Sure, there are hundreds of thousands of courses, podcasts, books, blogs, and webinars that promise to show you the ropes, but what kind of startup founder actually has time to weed through all that information? Plus, even when you spend the time and money to gain access to high-quality, relevant content, you still have to figure out how those lessons apply to your business after the fact.
Get the Marketing & Sales Education You Need, Without Wasting Time
By now, you've probably heard your fair share of advice, strategies, and tactics that cover topics related to sales and marketing from a variety of sources. But how often is that information offered in a comprehensive and consistent format, guiding you through everything from establishing your brand to following up with customers after their purchase?
Building your marketing and sales plan is vital to the success of your company, and the education need to support this endeavor shouldn't be copied and pasted into an in cohesive instruction manual for your founding team.
Furthermore, your learning experience should be tailored to your startup problems — one that's supported by educators and peers who are there to encourage you on your journey.
And that's where CEI's Mastermind learning course, From Passion to Profit, comes in.
This intensive, advanced course was specifically designed to help company founders like you:
Refine your brand's message to attract a following of dedicated customers
Understand who your target audience is, where to find them, and how to convert them into buyers
Create sales and marketing teams that work in unison to generate high-impact results
Passionately sell your product in a way that speaks to your prospects
Follow up with your customers to ensure their satisfaction (and get them to return!)

During this 4-month period, students will meet in-person at CEI to learn from experienced educators and have in-depth conversations with their peers about marketing and sales challenges. Between sessions, participants will also be tasked with strategies to implement in their company, and return with observations and questions.
By providing a format for regular and relevant feedback from peers that are facing similar business problems, this course offers a unique opportunity for entrepreneurs to learn from each other in order to become more competitive in their respective markets.
Is From Passion to Profit right for you?
Are you an Arizona entrepreneur who has developed innovative technology, but but are struggling to get your product into your customers' hands?
Are you looking for an efficient and effective way to learn the ropes of marketing and sales?
Are you ready turn warm leads into brand evangelists by sharing your passion for your product?
If so, From Passion to Profit is the perfect course for you. Tom Zender will be joined by Jamie Glass and Michael Ellenby, who have have developed material specifically for company founders that are in marketing and sales role for the first time. During each session, the instructors and participants will discuss the importance of developing the skills and behaviors the need to exhibit to carry their business to success.
You're an excellent candidate for From Passion to Profit if you:
Are the founder or first-time executive of a startup
Are in-revenue or close to revenue with secured funding
Run a startup in a technology or science-related industry
Manage/lead a team of at least two or more employees
Want to get your marketing and sales on-track from the start
And most importantly, you need to be ready to hear constructive feedback, and be eager to learn!

Course Details
Deadline to apply: Wednesday, February 28, 2018
Notice of acceptance/denial: Friday, March 5, 2018
Course fee: $350
Payment due: Thursday, March 8, 2018
Course start date: Thursday, March 8, 2018
As a part of this mastermind group, you'll meet at 9 – 12 PM twice a month from March to June 2018.
Location:
Center for Entrepreneurial Innovation
275 N. GateWay Dive
Phoenix, AZ 85034
Class Modules:
Introduction to Marketing, Sales & the Mastermind Process
Defining Your Message: Communication & Value Proposition
Refining Your Brand & Finding Your Buyer
Reaching Your Market: Strategy, Research, and Distribution
The Importance of Unifying Your Marketing and Sales Efforts
Selling Your Product With Passion
Organizing Winning Sales Team and Serving Your Customer
Pannel Discussion: Success in Startup Marketing & Sales
To learn more, click here to download the full course description or click the button below to apply!
About the Instructors
Tom Zender

Tom Zender is a professional CEO Mentor and Business Coach. He held leadership roles with GE and Honeywell, and was a CEO and Senior VP in Fortune 500 companies, small-medium businesses, startups, and nonprofits. He held board positions in NASDAQ and Toronto Stock Exchange listed corporations. Tom speaks about leadership and other business topics to audiences of up to 1,500 in 20 countries. He is a two-time Amazon bestselling business book author and writes weekly about leadership for the Phoenix Business Journal. Tom is a Venture Mentor and Academic Associate at Arizona State University, where he mentors faculty and students who have startup businesses.

Tom Schumann

Recognized by the Michigan legislature as "Michigan's E-Learning Pioneer," Tom Schumann has been at the forefront of technology in education for his entire career. Before relocating to Arizona, he served as the Vice President of Academic Affairs for the Michigan Virtual University and the Michigan Virtual High School where he saw enrollments grow to over 50,000 students in 2 years. Tom uses his background in economics, accounting and finance to help growing companies secure the resources required for growth through private investment and commercial and non-traditional lending. Blending his experience as a business counselor with his background in instructional system design, Tom develops learning programs that are noted for their ability to develop competencies that impact business success.

Jamie Glass

Jamie Glass is an innovative and energetic leader, skilled communicator, team builder, and adept negotiator who founded Artful Thinkers, a consulting firm located in Chandler, Arizona. She is an experienced Chief Marketing Officer (CMO) and executive business leader, with a track record for measurable success in marketing, sales and operations across multiple industries and enterprises.Jamie Glass has held senior executive leadership positions with Welocalize, EmpowHER, Hot Stix Golf, Thomson Reuters (NETg), KnowledgeNet, SkillSoft (formerly SmartForce, CBT Systems), Mastering Computers (acquired by Computer Associates), Desert Document Services, Fidelity Investments, and First Continental Life & Accident Insurance Co.

Micahel Ellenby

Michael Ellenby is an Australian-born mentor, business executive, TEDx speaker, and SEED SPOT's 2017 Mentor of the Year. Through his travels, Michael has developed a career that spanned hi-tech sales and sales management for Fortune 50 companies, as well as executive positions in several technology start-up companies. Now, he works with people and teams within companies to help them set high-end goals, and do what is necessary to achieve them.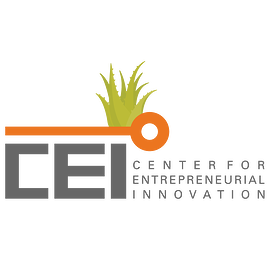 About the Center for Enterprenurial Innovation
The Center for Entrepreneurial Innovation is a community-based business incubator supported by and located on the GateWay Community College campus. CEI provides targeted business services and proactive business support to create a systematic link between technology development, compelling markets and opportunities; entrepreneurial and managerial talent development; early stage capital sourcing; and education and training, interns, coaching and business counseling from Maricopa Small Business Development Center (SBDC) analysts and other leading industry specialists.
Ready to Apply? Fill out the form below!